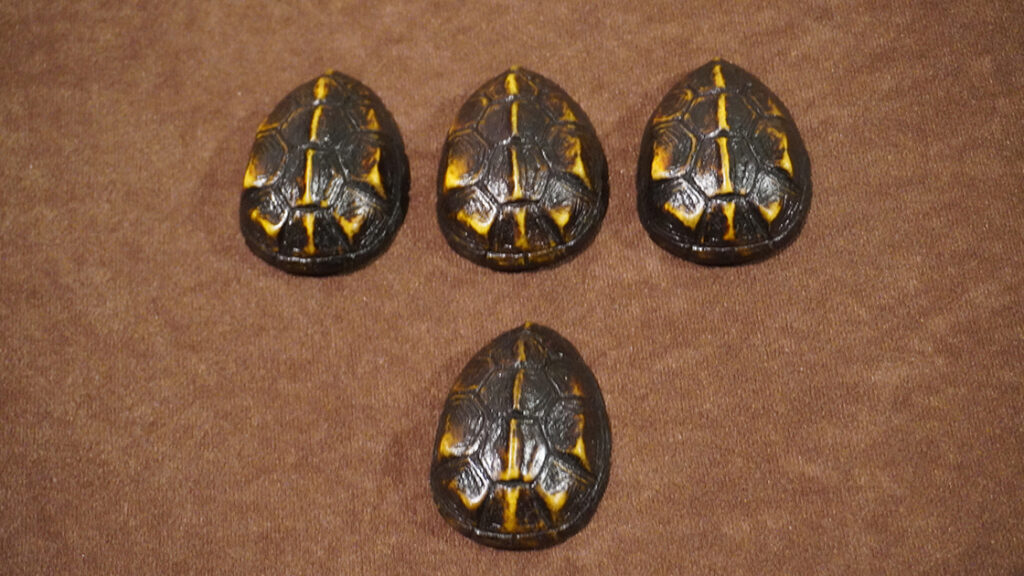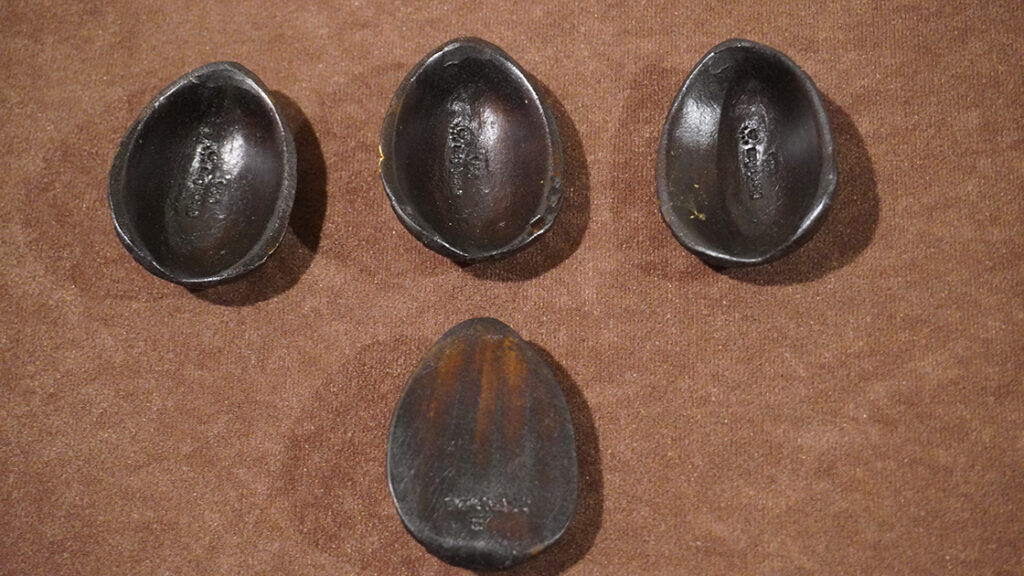 Black Fox made wonderful and diverse sets of shells for the Shell Game. These are no longer available as Black Fox is no longer with us. They are difficult to find!
This set was my favorite by far. They are beautiful, handle like a dream and give you some opportunity's for patter.
The set is unique with the extra solid shell. This allows for many possible handlings with a surprise ending.
They are perfect for my Golden Shell routine.
The set comes with the four shells and one Perfect Pea from the School For Scoundrels.