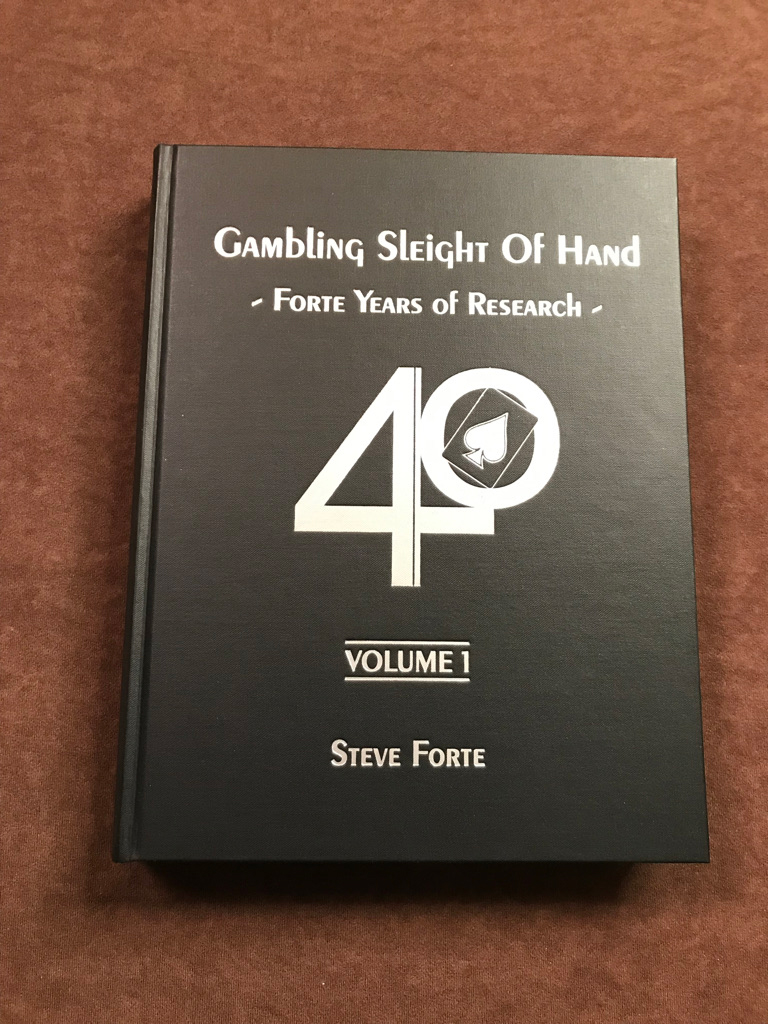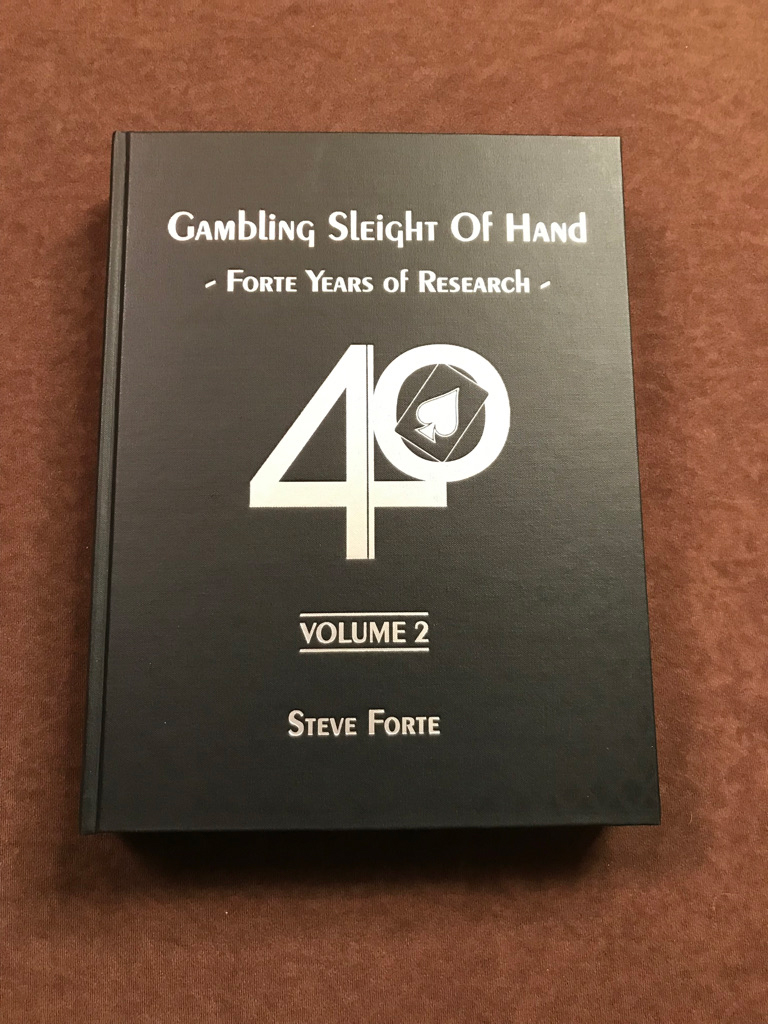 INTERNATIONAL CUSTOMERS MAY INCUR ADDITIONAL SHIPPING CHARGES
PLEASE CONTACT ME BEFORE PURCHASE
Retail Price is $300.00 plus shipping. This set is signed to me by Steve. In near MINT Condition.
Save approximately $100.00
"Gambling Sleight of Hand – Forte Years of Research" is a two-volume set consisting of over 1,100 pages and 1,300 black/white photographs. The set details over 1,000 combined gambling moves, stunts, technical considerations, principles, and key observations. The research was specifically culled and written for the 'hobbyist,' e.g., magicians, cardmen, and cardwomen.
– Second Edition
–  Volume 1 – 515 pages; Volume 2 – 592 pages (NOT sold separately)
–  11.5 x 8.5″
–  #80 Arrestox B Stock
–   Smyth Sewn, Black Cloth Boards w/ Silver Stamping