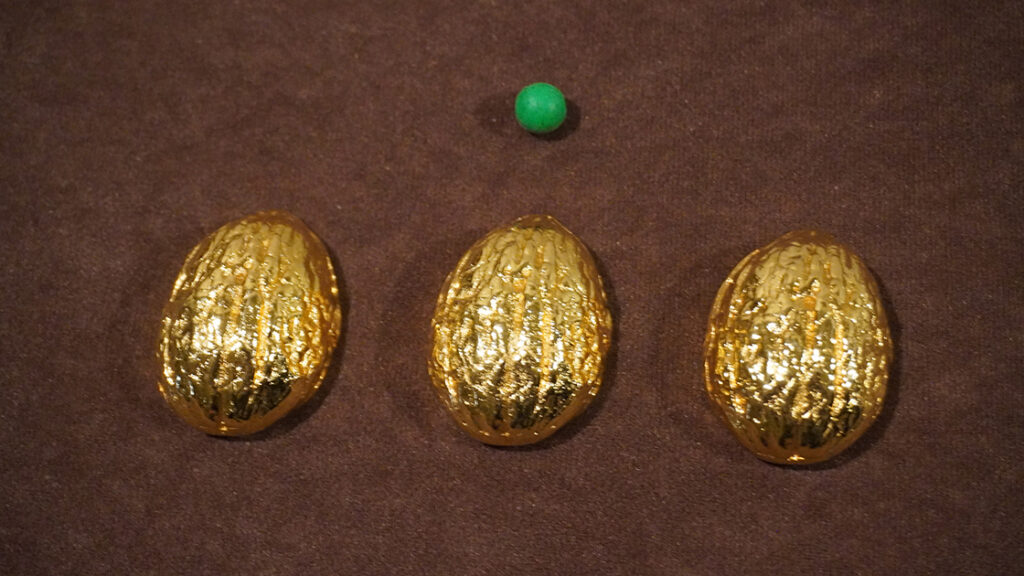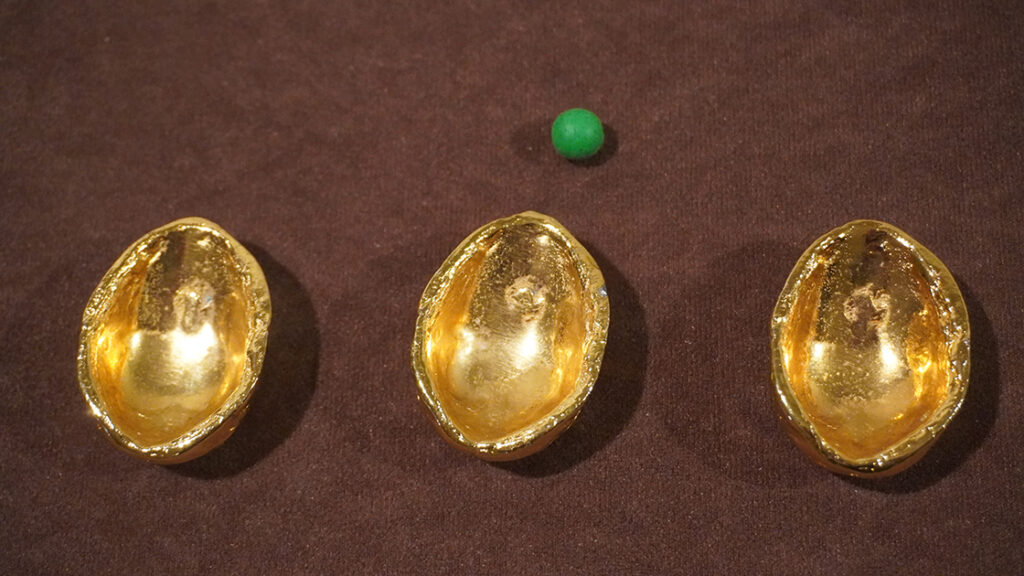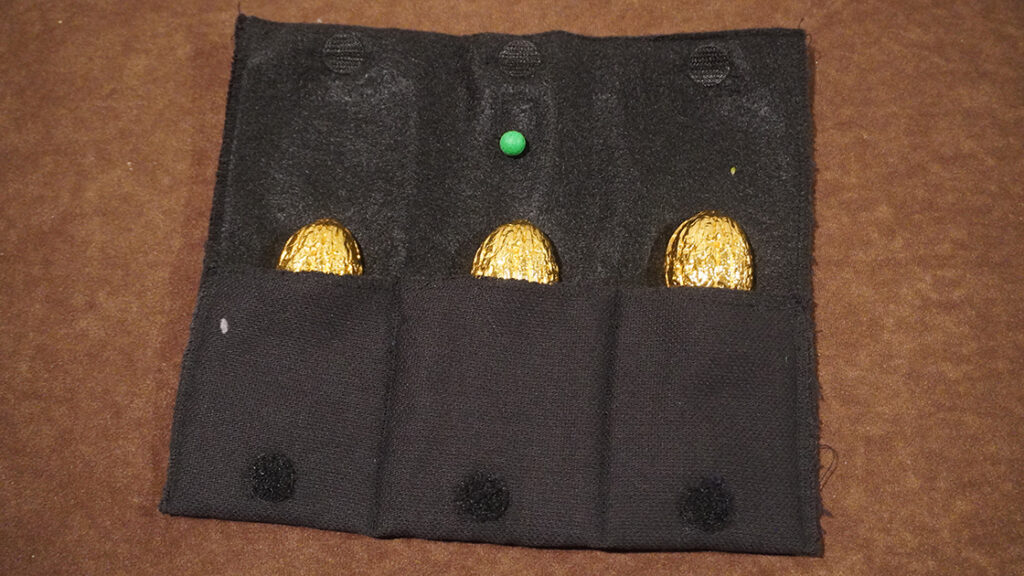 This is the very first set of The Golden Shells. I know because I partnered with Whit Hayden and Chef Anton who created both the shell set and the perfect pea! 
I put this set aside to keep it for its historical value. I only used the set during the filming production of my classic routine also called "The Golden Shells". 
The sale includes the three shells, one perfect pea, the custom carrying case and the training DVD of my routine.