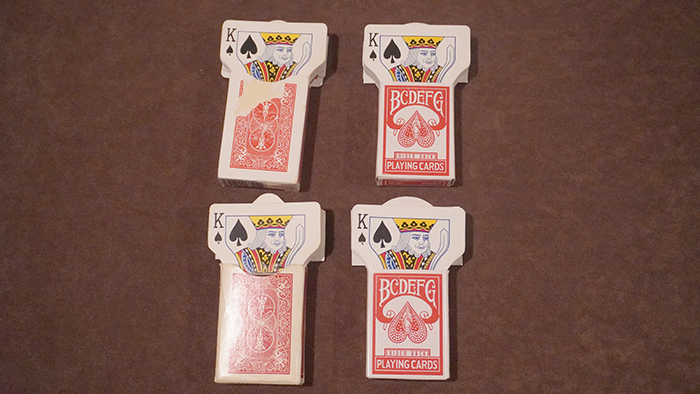 I have four of the fantastic Tommy Wonder Shrinking Cards. A full size deck apparently shrinks to fit in a tiny card box. However you stop in the middle of the process and the spectators see the cards melting into the box. 
The gimmick completely goes into the box.
I have two original units from Tommy Wonder pictured on the left side in miniature Bicycle Deck boxes.
The two units on the right side were manufactured to the same specifications by Ton Onasaka.
The card stock is NOT made from playing card stock. It's white plastic stock. It will last decades.
One prepared real card is attached so you can show the full deck just before it shrinks.
Check out the Books of Wonder for Tommy's routine!
These have been out of production for years. All four gimmicks are in new condition. 
No instructions are included.