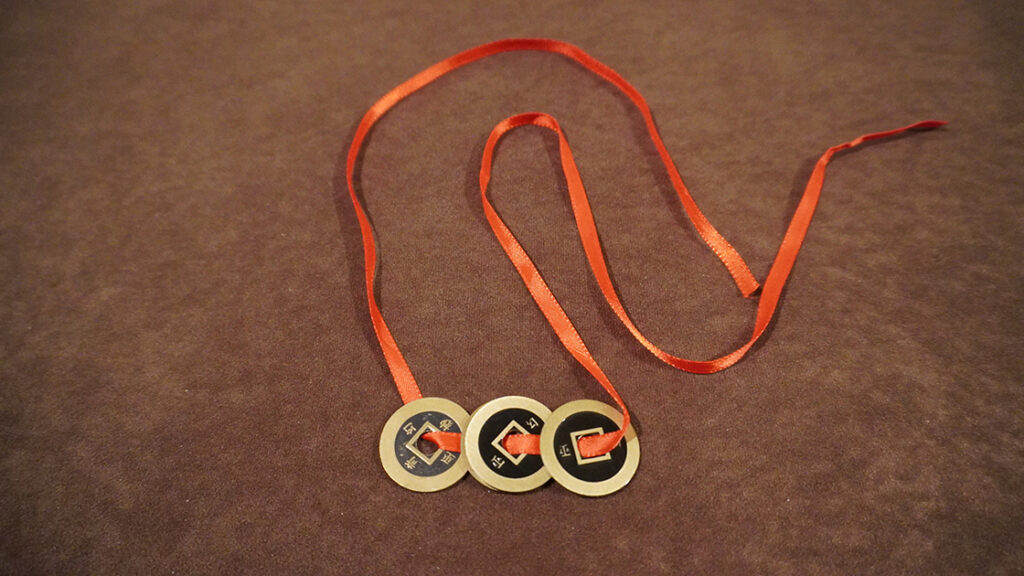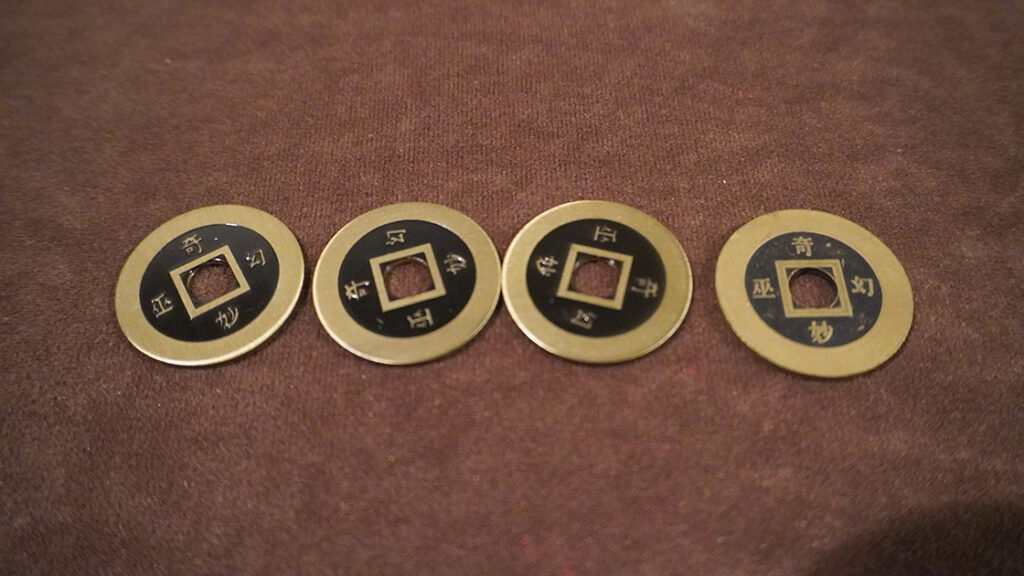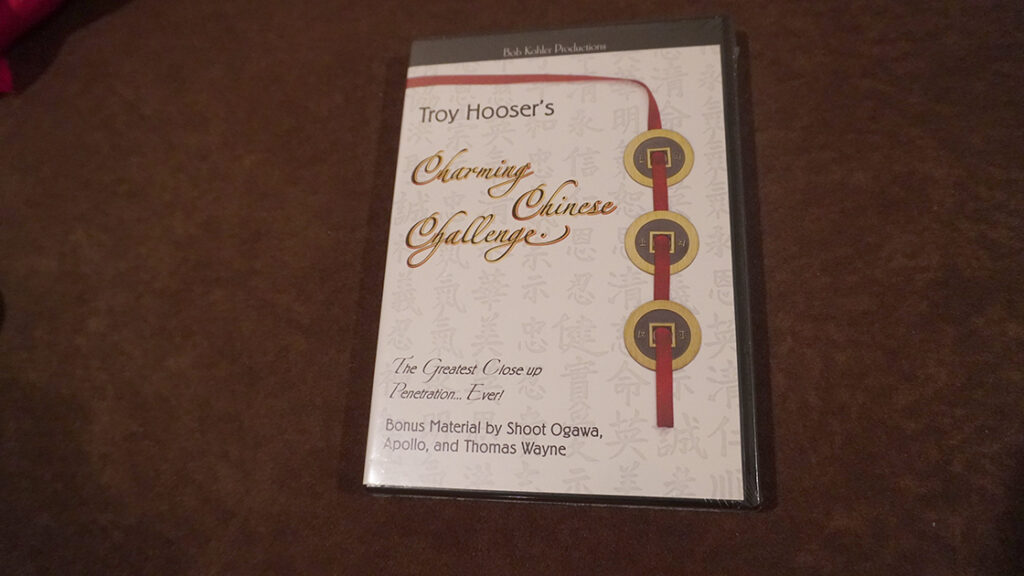 This is a complete set of Chinese coins with ribbon for Troy Hooser's classic "Charming Chinese Challenge."
Four coins, ribbon with a brand new copy of the DVD are included.
I integrate the Shoot Ogawa beginning sequence with Troy's work. Other handlings by Apollo and Thomas Wayne are included on the DVD.
Still the best version. Practical, and can be done surrounded.