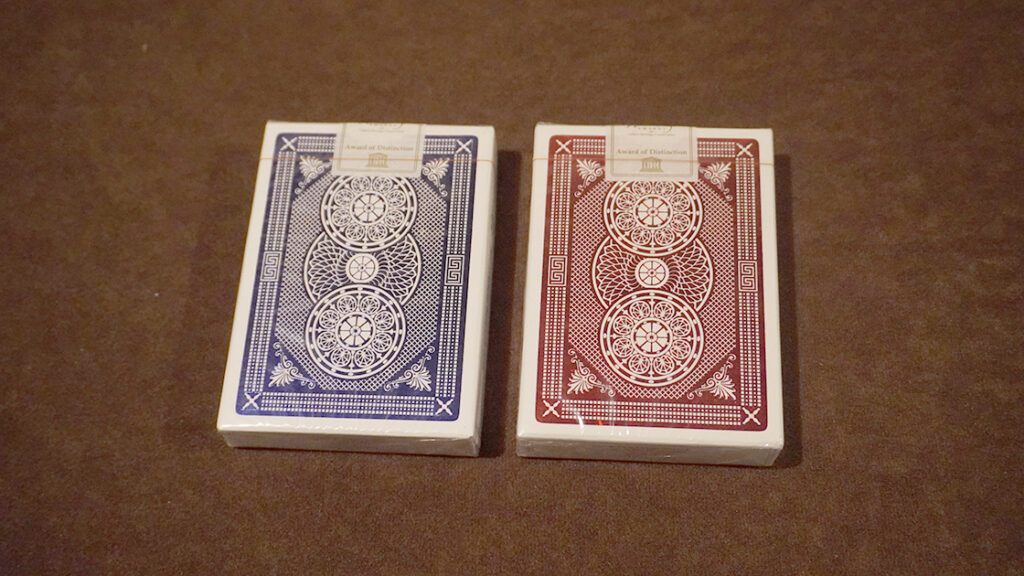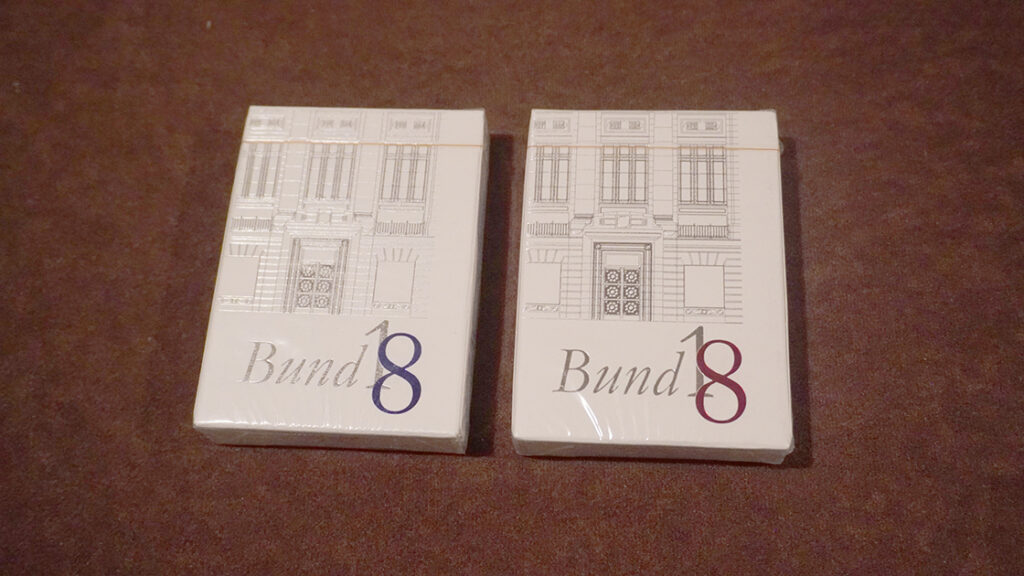 So what is Bund18. It's world famous! In Shanghai, China across the bay is The Bund. This area 100 years ago was the location of all of the banks.
Now it's the high-end shopping, dining, and nightlife center of Shanghai and the most magnificent building is Bund18. The only Two Star Michelin restaurants in all of China are located in Bund18 along side of incredible other business.
Valet parking is packed with Ferrari's, Rolls Royce…you get the picture. The richest and most famous people hang at Bund18.
Anson Chen produced these very special decks from the highest quality materials. They are coveted by card collectors as only 500 Blue and 500 Red decks were printed. 
You'll never find these amazing cards anywhere. Get them while you can.
I'm only selling the pair, I will not break up the set.