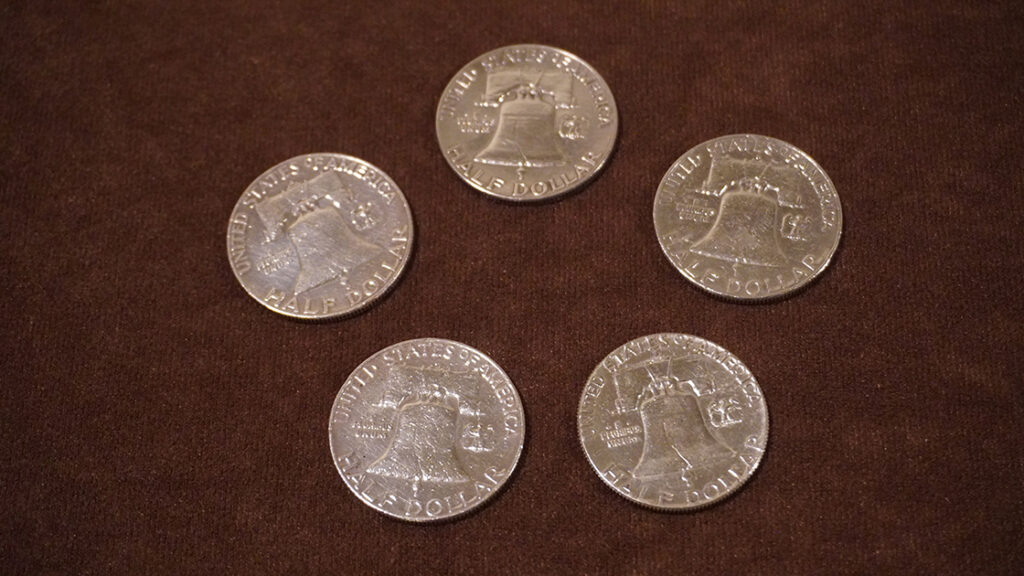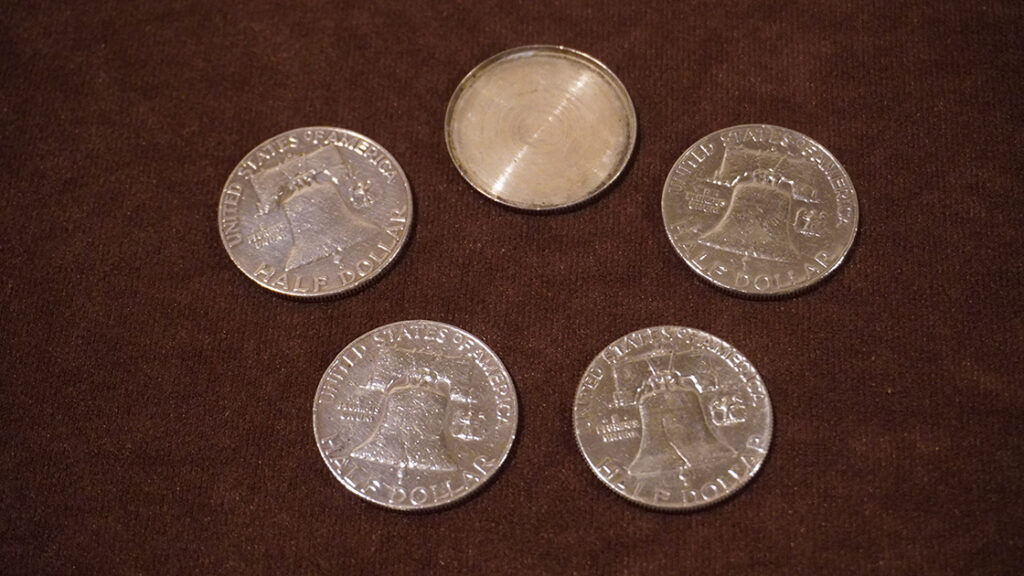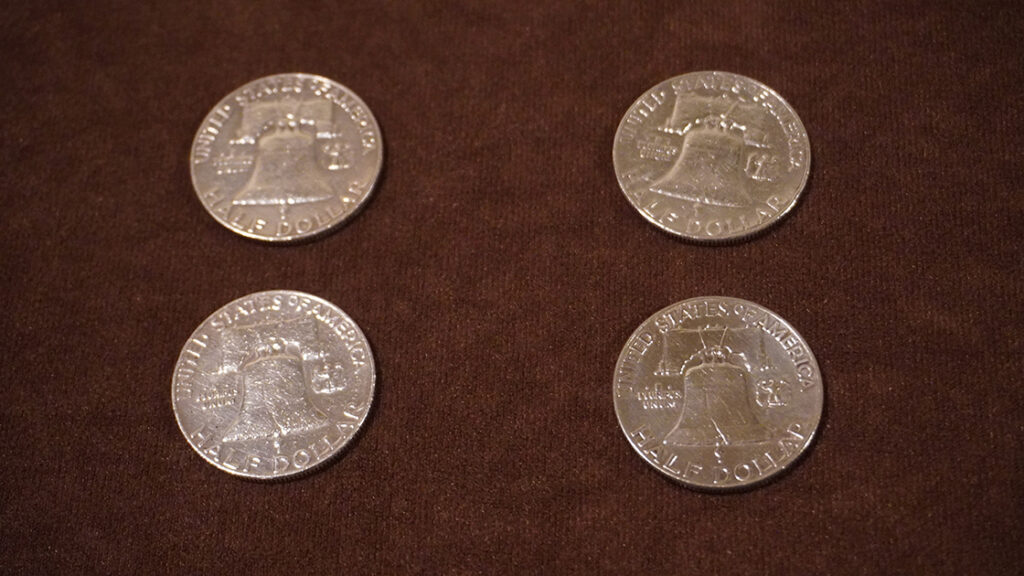 Can you spot the shell? It's extremely difficult because the shell is NOT expanded. One of the other halves has been machined to fit the shell.
The human eye can spot a larger shell much easier than finding a cut coin which is just slightly smaller.
Compare the pictures. Tough to spot it and when it loaded as you can see it's impossible to spot.
It's great set of rare coins for the discerning performer. I've used this set since 1985.